Buying Pokémon Licenses can take a long time because farming Aeos Coins can be tough, especially if you don't have time to play a lot of games. In this guide, we are going to go over the ways we can earn Aeos Coins.
What Are Aeos Coins?
Aeos Coins are the main currency in Pokémon Unite. In order to play your favorite Pokémon, you are going to need its Pokémon License. And in order to buy a Pokémon License, you are going to need to farm Aeos Coins.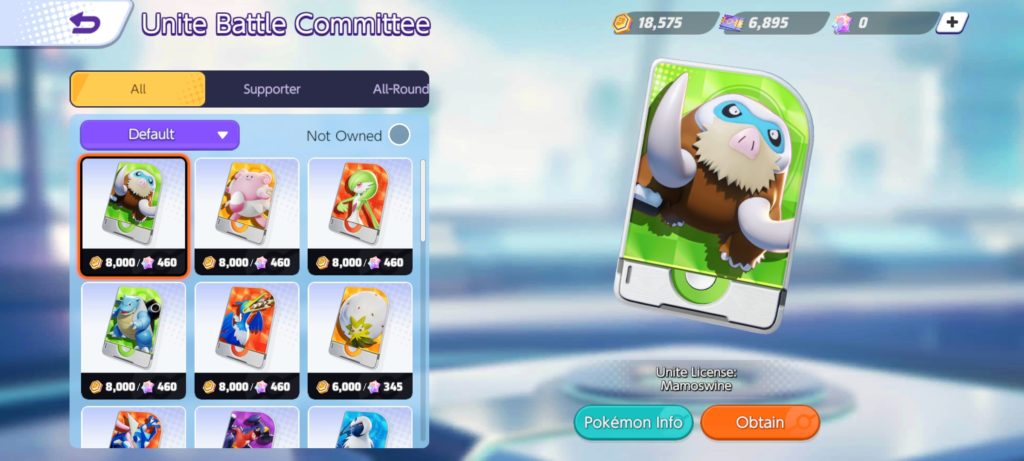 Another important item you can buy with Aeos Coins are the Held Items. Held Items are items that you can use to increase the battle power of your Pokémon. Held Items can be bought by using Aeons Coins or by using Aeos Tickets. Using Aeos Coins for Held Items will free up your Aeos Tickets for buying upgrades or cosmetics.
Different Ways To Earn Aeos Coins
Play Battles
Of course, the bulk of the Aeos Coins we are going to earn in Pokémon Unite is through playing. Rank Battles, Standard Battles, and Quick Battles will reward you with some Aeos Coins.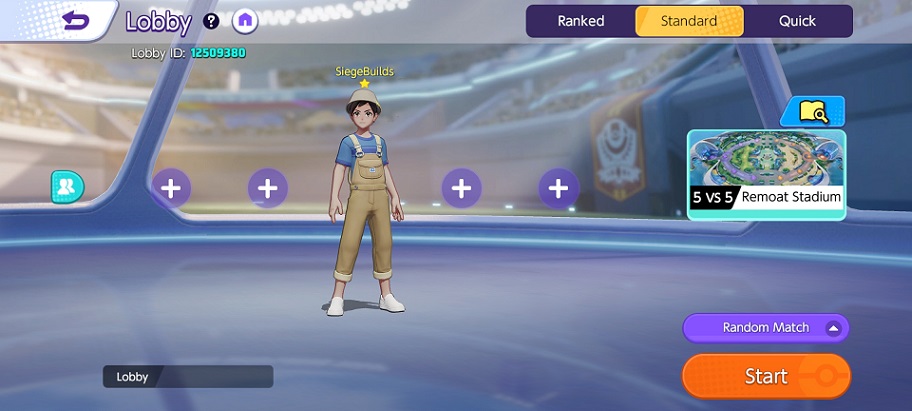 Each game gives a varied amount from 10 Aeos coins to 500 Aeos coins. At an average of 50 Aeos coins per game, you will need to play 42 games per week or 6 games per day in order to reach the 2,100 Aeos Coins limit.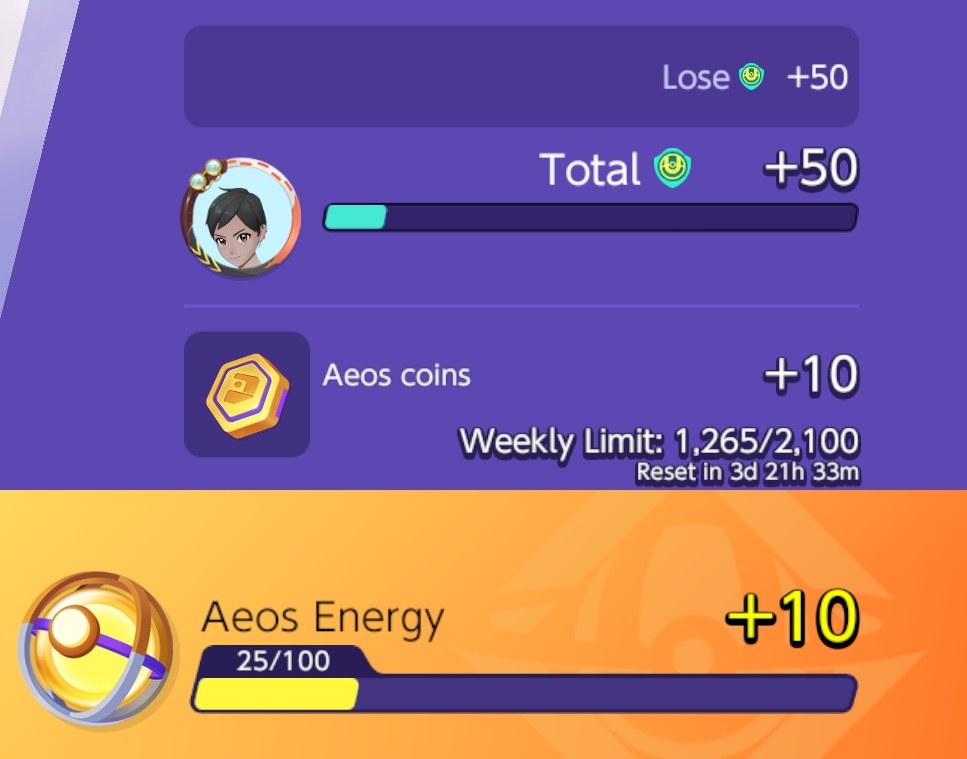 The 2,100 Aeos Coin limit only counts the coins acquired from battles. So do not worry, the coins you get from other sources won't decrease your potential total weekly Aeos Coins income. The weekly limit resets every Monday morning.
If you cannot complete at least 6 battles per day, of course, most of us have classes, work, or business to attend to. You can use the Aeos Coin Boost Card to double the Aeos Coins you earn per battle.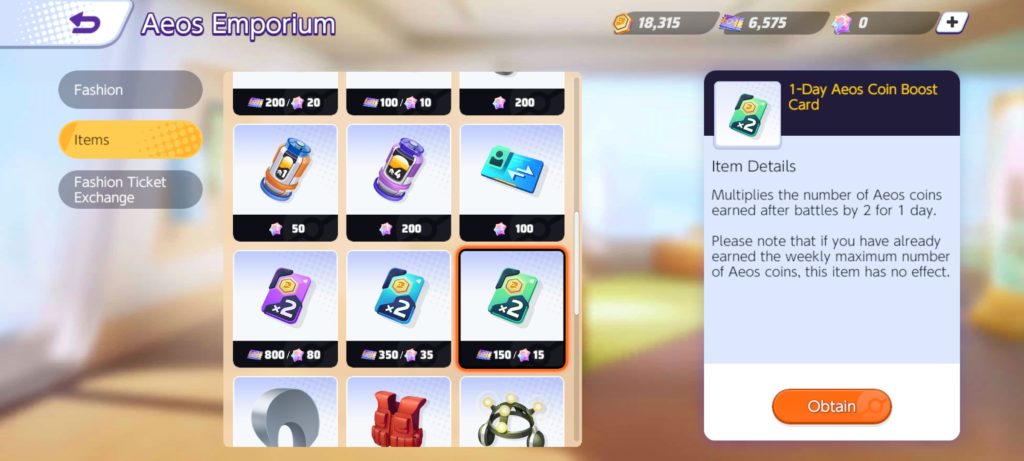 The Aeos Coin Boost Card can be found in the item section of the Aeos Emporium shop. The best value comes from buying the 7-Day Aeos Coin Boost Card at 800 tickets or 115 tickets per day. With the 7-Day Coin Boost Card, you will be able to reach the coin limit by playing three to four games per day.
If you are only free on the weekends, Friday, Saturday, and Sunday, it is best to buy the 3-day Aeos Coin Boost Card which only costs 350 tickets. You will save 100 tickets compared to if you buy three 1-Day Coin Boost Cards.
Be informed though, the Aeos Coin Boost Card does not increase your limit so if you are already near your limit, do not buy them.
Complete Missions and Participate in Events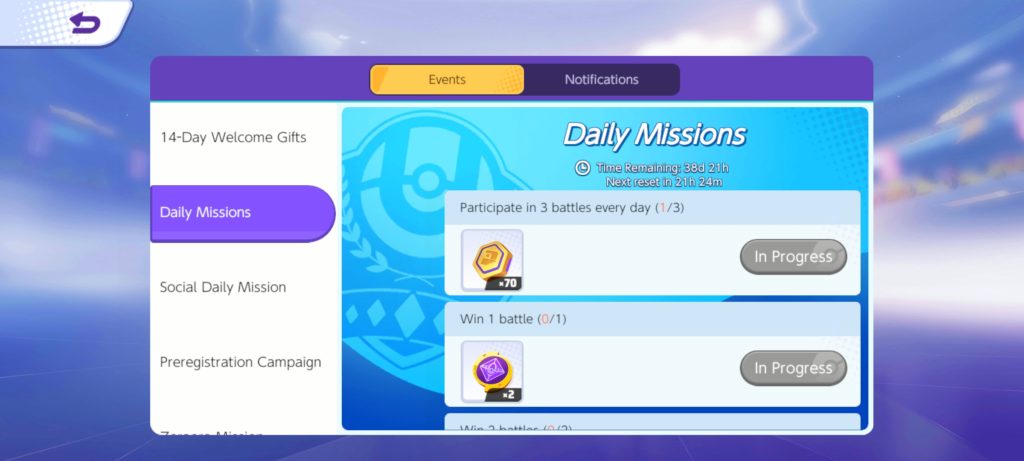 Always complete the daily missions and events! Most require you to simply play the game. If you are stumped on quests that require you to play with friends, try to join groups from social media. (If you are below 18, please seek permission from your guardian before joining a community.)
Level Up!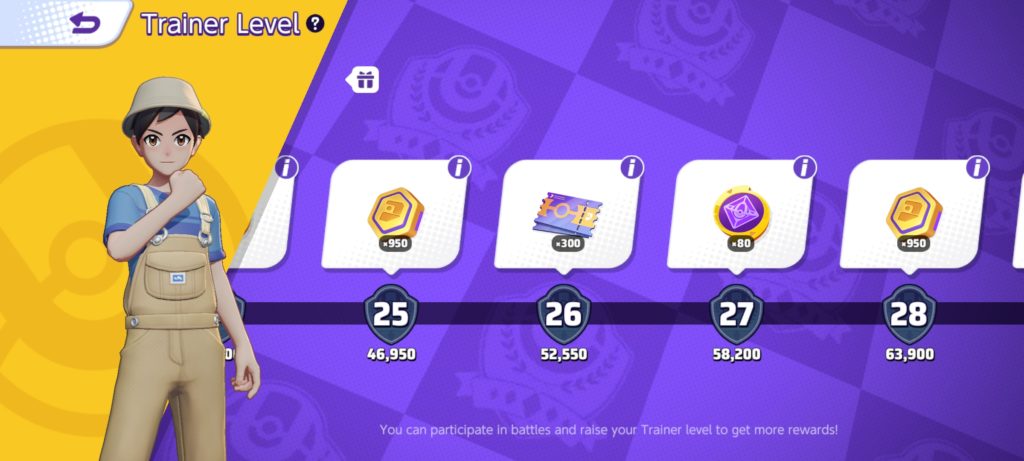 Increasing your trainer level will sometimes give a hefty amount of Aeos Coins. Always look out for these when you level up.
Finish the Tutorial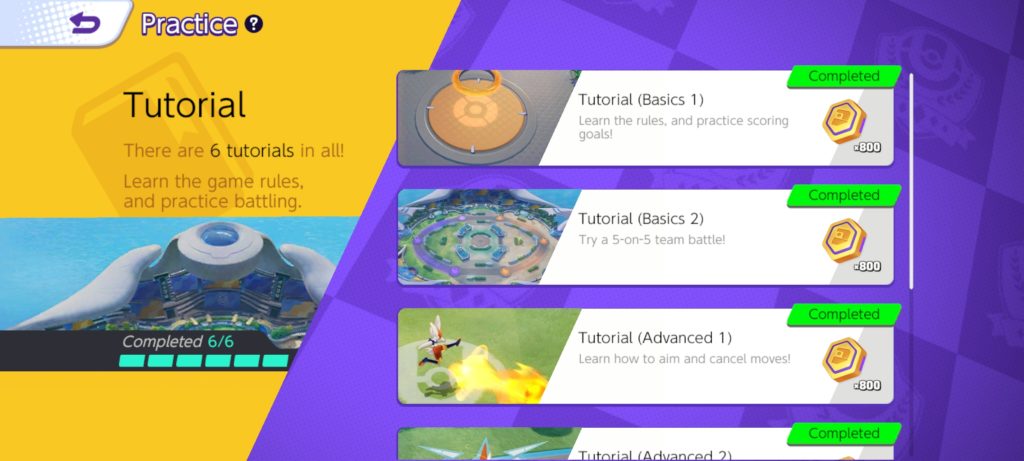 Aside from learning the basics of the game, you will earn 800 Aeos Coins for each tutorial you complete. Complete all of these before you play ranked games!
Always Pick Up Your Daily Fair-Play Points Reward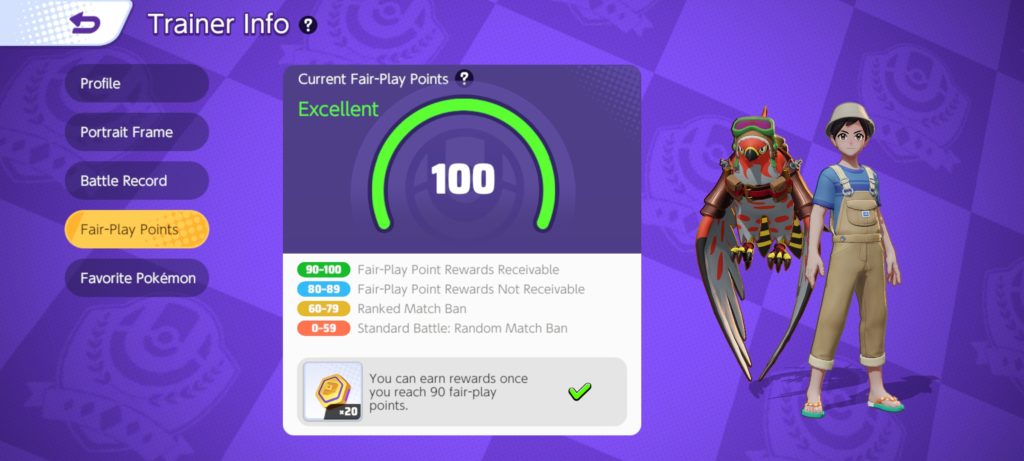 In Pokémon Unite, being a player with good manners who plays fairly and does not disconnect on matches is rewarded with bonus Aeos Coins every day. Keep your Fair-Play points at a high level so you will always get the bonus 20 Aeos Coins. 20 Aeos Coins may not seem much but in a year, it will amount to almost one Pokémon License.
Summary
There are no secret ways to earn a bunch of coins in the game after completing the beginner challenges. If you want to earn a lot of coins for buying your Pokémon Licenses, the most reliable way is to play consistently every day and keep in mind all the things you have read here.
Get the most value out of all your coins by buying the strongest Pokémon this season! Read our tier list guide here: Pokémon Unite Tier List.